[Categories: Travel, Photography, Photography 101 Forever]
[Most photos here are hosted on OneDrive or CloudUp.]
[Click and zoom a lot, rinse, repeat.]
…and raise you a red tree, or two or three.  (You know who you are.)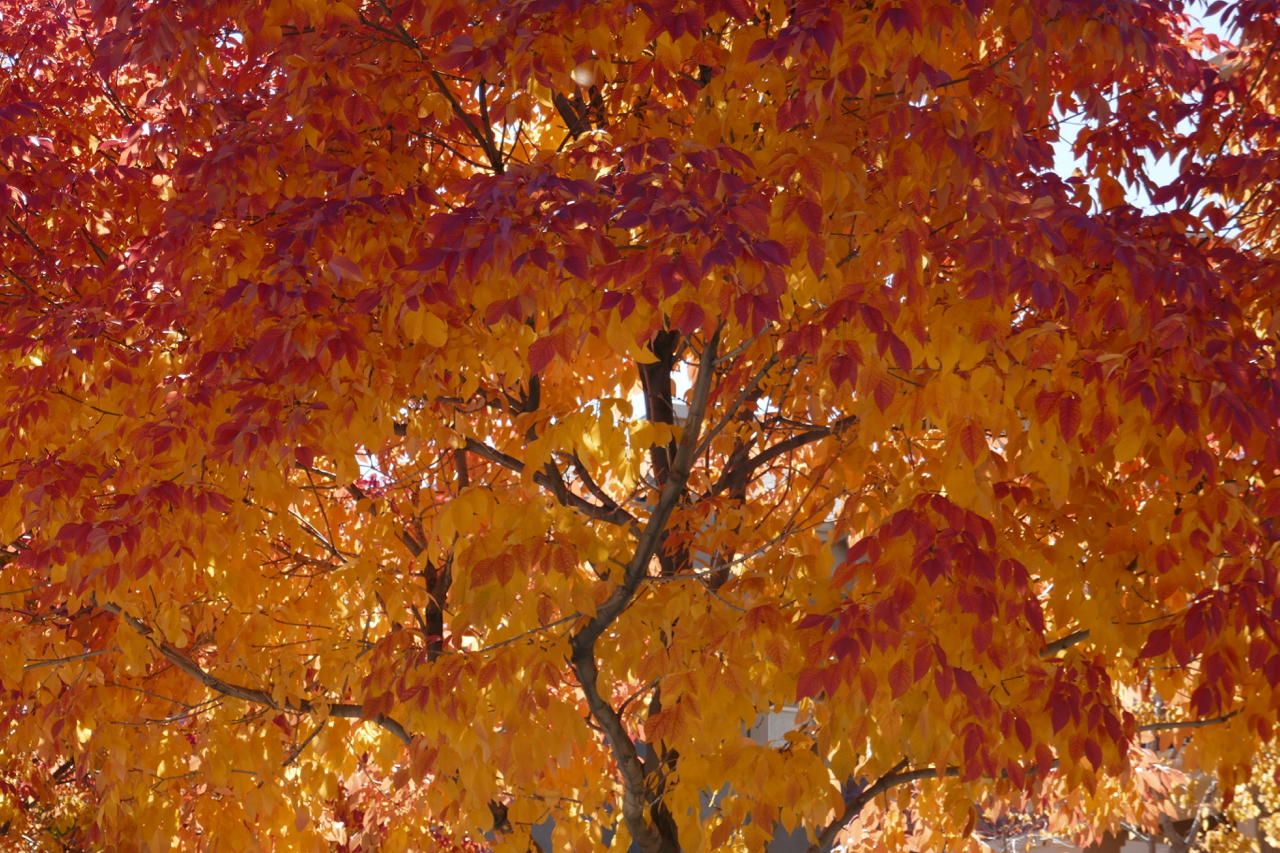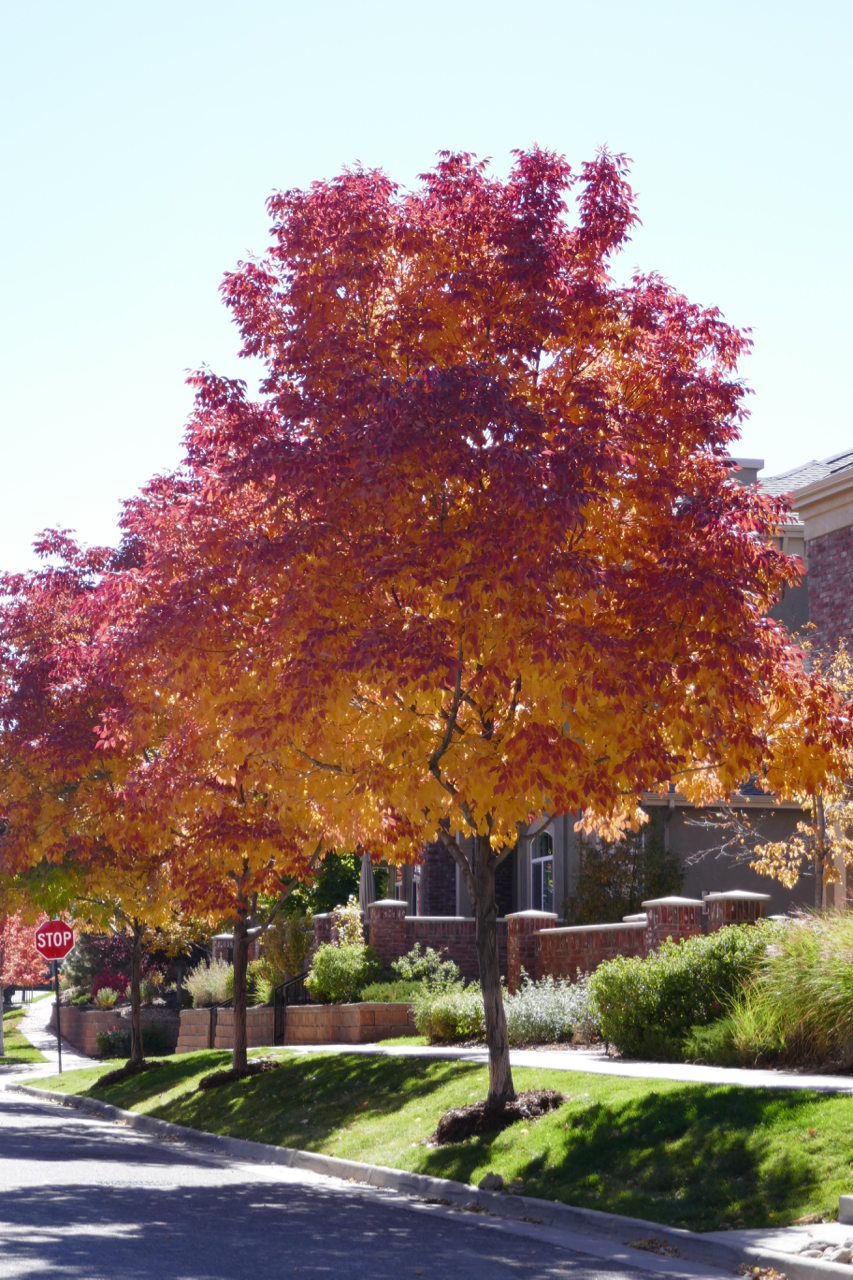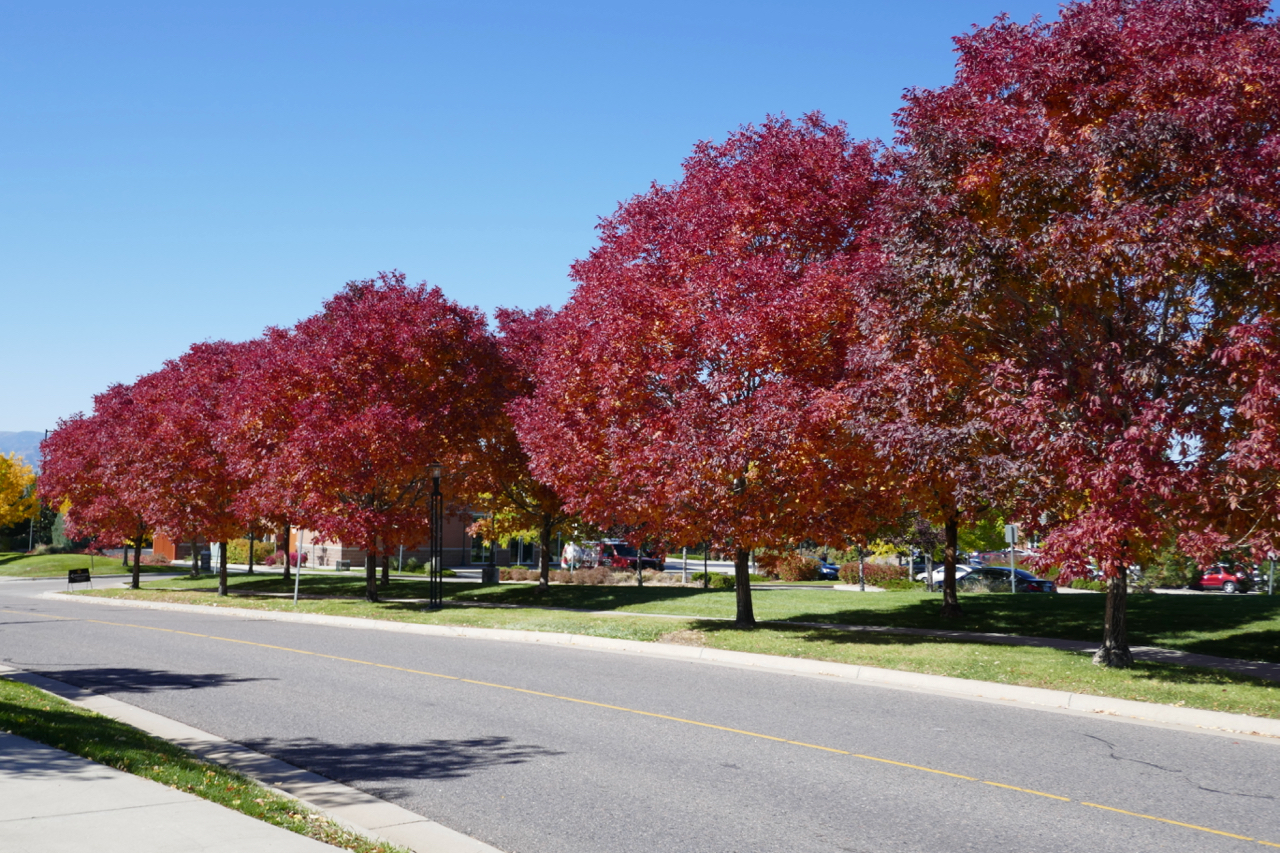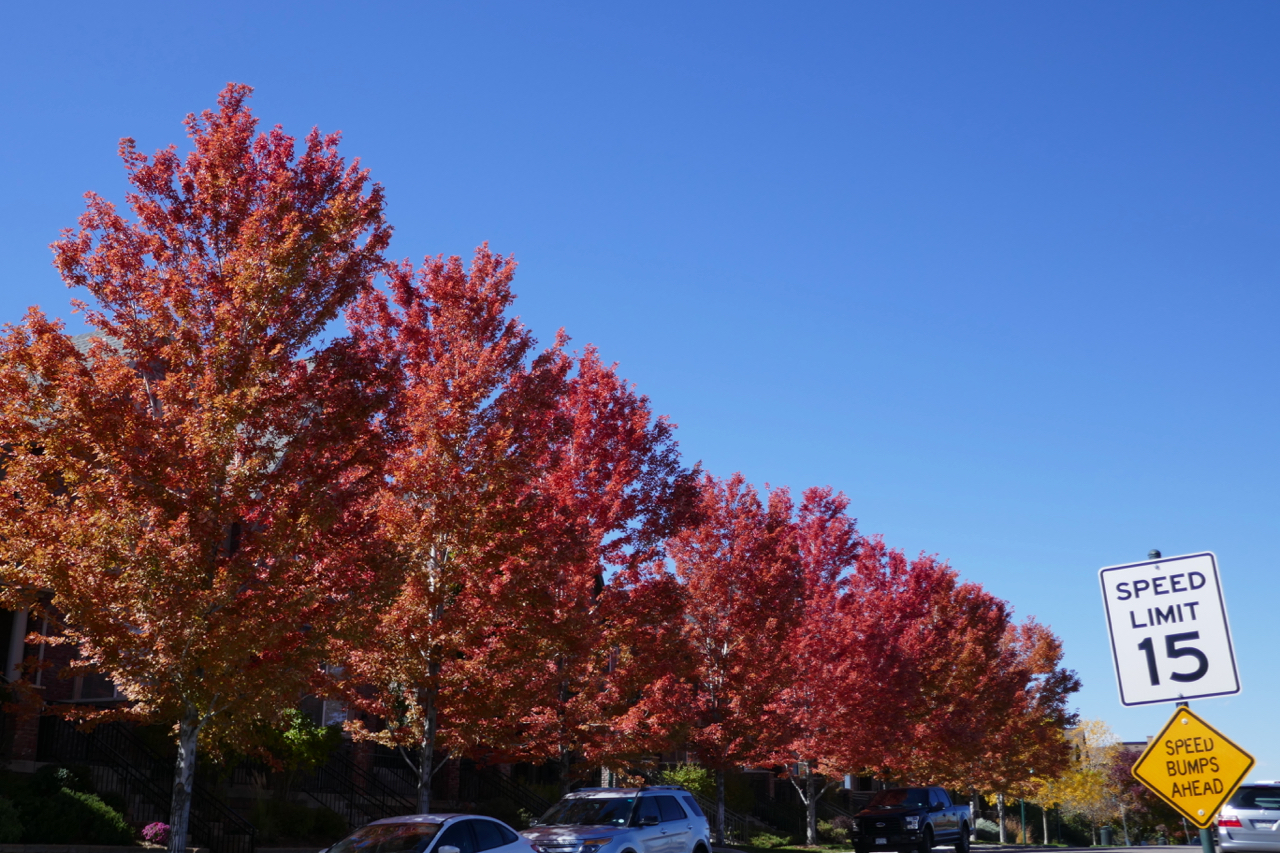 I'll be the first to admit that Rocky Mountain autumns don't hold a candle to the riot of multi-colors in eastern and midwestern United States.  Still, as you can see, the urban- and sub-urbanizing of 'civilization' has brought other colors to Colorado.
Even the aspens do yellow, orange, and red, as seen here on Monarch Pass in western Colorado late September (click pictures to select, click arrow lower right to enlarge in new tab):
At the same time, the mountains were getting dusted with snow along the Collegiate Peaks in the Arkansas River Valley (click to select and enlarge):
Closer to home the bike path was good yesterday:
It's supposed to snow in Denver tomorrow.  The geranimums 😉 are in the garage, the patio chairs are covered, and we may snuggle into the local multiplex for Blade Runner 2049, the original being one of my favorite sci-fi movies and what's not to like about a bucket of popcorn for breakfast.  Degeneracy at its finest.  But I digress.