[CATEGORIES: Literature, Lapham's Quarterly, Reading, Book Review]
[Click HERE to see my previous posts referencing Lapham's Quarterly.]
[Some of LQ's contents are available free.]
[L.Q. cover and images from L.Q. Summer 2018: Water, except where noted otherwise]
[New to Lapham's Quarterly? See the standard notes at the end of this review. After 40+ LQ reviews I jump right in.]
[I've categorized this commentary as 'literature', but also, this time, as travel and photography, as I include some of my own picture-taking.]
[Banner at the top is my photo of a Hawaiian coastline.  Below, my photo of the issue cover.]
As the pop-up on LaphamsQuarterly.org often reminds me, in an attempt to sell me the publication,  "…everyone has issues…".  Water certainly qualifies as a primary issue for Man (and Woman).
The three main sections of this quarterly's Voices In Time are:
Wellspring
Ebb and Flow
Deluge
Speaking of providing and conserving water, as I did in the Pt. 1 comments, the Ebb and Flow section begins with a noteworthy 4 page extract by Jonathan Watts, circa 2015 Mexico City.  It is not reproduced on the LQ website, as some extracts are, but the full, 24-page, and hugely informative original can be viewed on The Guardian newspaper website at: https://www.theguardian.com/cities/2015/nov/12/mexico-city-water-crisis-source-sewer. 
It's a good example of why pieces are abbreviated and extracted, as paragraphs have been taken from throughout the 24 to make a short, coherent, piece.  Following is my further abbreviation.   The facts ma'am, just the facts:

"When a tormenta sweeps in to Mexico City, the rain does not just fall, it insists."
"The floods are a reminder of the natural order of things: water belongs here."
"This geological, historical fact is a reason why the Aztecs built a city of floating gardens here 700 years ago that became known as "the Venice of the New World". The vast lakes that once filled the plain were, however, steadily drained by settlers. In the 16th century, Spanish conquistadores rapidly accelerated the process, and modern engineers have almost finished the task, replacing the lacustrine marshes with a grey sea of concrete, tarmac and steel that, in the central city alone, is now home to almost nine million residents."
"Getting the required billions of litres up to this megalopolis – 2,400m (7,900 ft) above sea level – is one of the world's great feats of hydro-engineering."
"Yet, from the point of view of sustainability and social equality, it is also among the more absurd failures. Discharging a resource that falls freely from the heavens and replacing it with exactly the same H2O from far away is expensive, inefficient, energy intensive and ultimately inadequate for the population's needs. It also creates a paradox: although Mexico City has more rainy days than London, it suffers shortages more in keeping with a desert, making the price of each litre among the highest in the world – despite its often dire quality."
"The engineers tell me Mexico City has the greatest demand for water of any city in the world – 300 litres (80 gal.) for each of the 8.8m inhabitants, plus millions of others who work here during the day."
"About 70% of the city has fewer than 12 hours of running water per day. In the hardest-hit areas, 18% of the population have to wait several days for just an hour or two of supply."
The extract/article goes on to explain how rain and water continue to flow to areas of the former lakes.  Lake Chalco has started to re-form and can be found on Google Maps, though Wikipedia still refers to it in the past tense.
""This should be the heart of the solution," said Elena Burns, an activist with the Water for People, Water for Life campaign, as she looks out across the reeds and marshes. "Lakes are a really cheap way of dealing with this problem. If we made this lake eight metres deep, we'd have enough water for 1.5m people.""
"Marco Alfredo, president of the Mexican Association of Hydro-engineers, also advocates a return to the city's lacustrine origins.
"Mexico City's situation is chaotic and absurd. We could have natural pure water, but for hundreds of years we have been draining it away so we have created an artificial scarcity," he says "This is not an engineering problem: we have the expertise and the experience. It is also not a problem of economics: we have the financial resources to do what needs to be done. It's a problem of governance.""
Notably, the extract does NOT include a rebuttal to this solution in the original article:
"The head of Sacmex is unimpressed: "This sounds intelligent, but it's not. It's cheaper to bring water from outside than to capture rainwater. There is not one city in the world that uses rainwater collection," says Ramón Aguirre. "Where do we keep it and supply it? It needs to be huge so there is enough for months when there is no rain. It will need to be cleaned if it comes off the streets. Would you drink from a puddle? No…"
The extract and article both conclude:
"For Alfredo, the key is to work with, rather than against, the element that first attracted settlers to this high-altitude lakeland. "Water is not just remarkable, it's miraculous," he says. "It has a memory, an intelligence, it's extremely strong. And it will always return. No matter whether it takes five, 50 or 500 years. It will come back."
[Below, my photo of the Normandy coast.]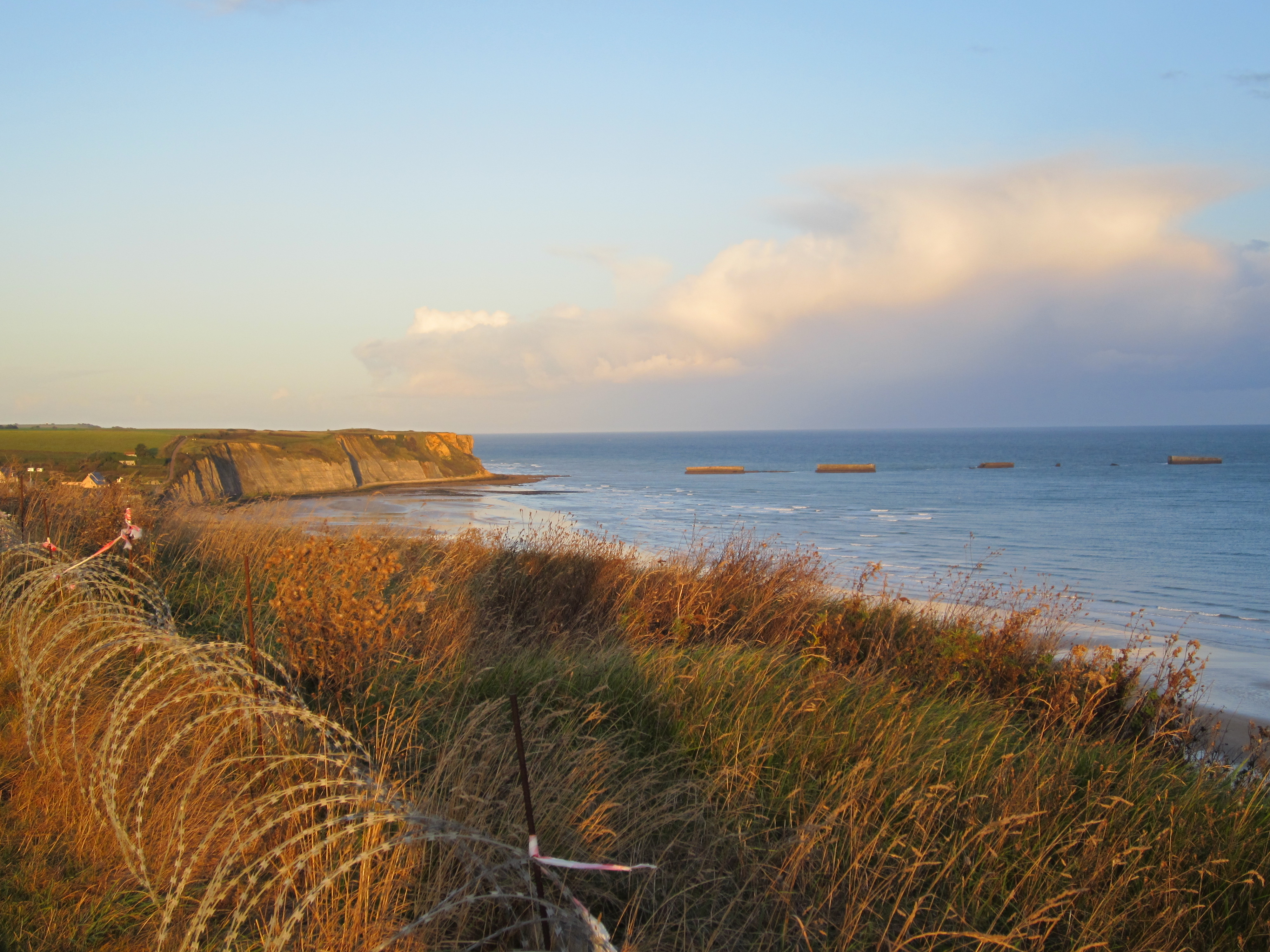 Man loves to (try to) control Nature.  Is that Man's nature?  Is the barbed wire in the picture above meant to keep the ocean from trespassing?  Perhaps we should let Nature have it's way more often.  Nature is having its annual summer 'burn' in the U.S.  Lives are being lost, and water can do little to stop it.
It seems like water is always in the news.  As I write, the Sunday New York Times of 29 July 2018 has an informative article on using solar and wind power to pump water back to Hoover Dam/Lake Meade, for additional hydro-electric power.  It is a nicely photographed article with animated graphic explanations.  I never know how long NYT links will be available.  Those seeking to quench their thirst for knowledge can check here: https://www.nytimes.com/interactive/2018/07/24/business/energy-environment/hoover-dam-renewable-energy.html
Another intriguing, contemporary essay (one of the full ones at the end of LQ) is A New Ark by Nicholas Pelham.  He explores the Ahwar Marshes of southern Iraq, in the cradle of civilization Tigris and Euphrates Rivers, with Arabs who postulate that Noah's Ark was a construction of numerous 'guffas' (round, reed-constructed boats).  They are working on a reproduction.  The historical facts and reasoning are quite plausible.  The full essay is available free at https://www.laphamsquarterly.org/water/new-ark.  Google 'guffa' and 'mudhif' (the reed houses) for further info.
Every issue leads me to Google and Wikipedia, this one was definitely no exception.  Who are these authors?
You likely have heard of Marco Polo, Emile Zola, Aristotle, William Butler Yeats, Francis Bacon, Virgil, and Gustave Flaubert.
Louise Erdrich – of Chippewa Indian descent, and author of more than a dozen books, contributes the first extract in this issue, about the Standing Rock Indian Reservation, https://en.wikipedia.org/wiki/Standing_Rock_Indian_Reservation, the Dakota Access Pipeline (part of the Bakken oil pipline), and the protest against ecological and spiritual trespass by attempts to drill under the Missouri River.  This occurred in 2016 and 2017.
Mark Twain needed no introduction.  His lessons in life, real and imagined, explore Man's nature.  He is navigating the river this issue.  It is free online: https://www.laphamsquarterly.org/water/water-reading
[Below, from LQ Water, p. 55.]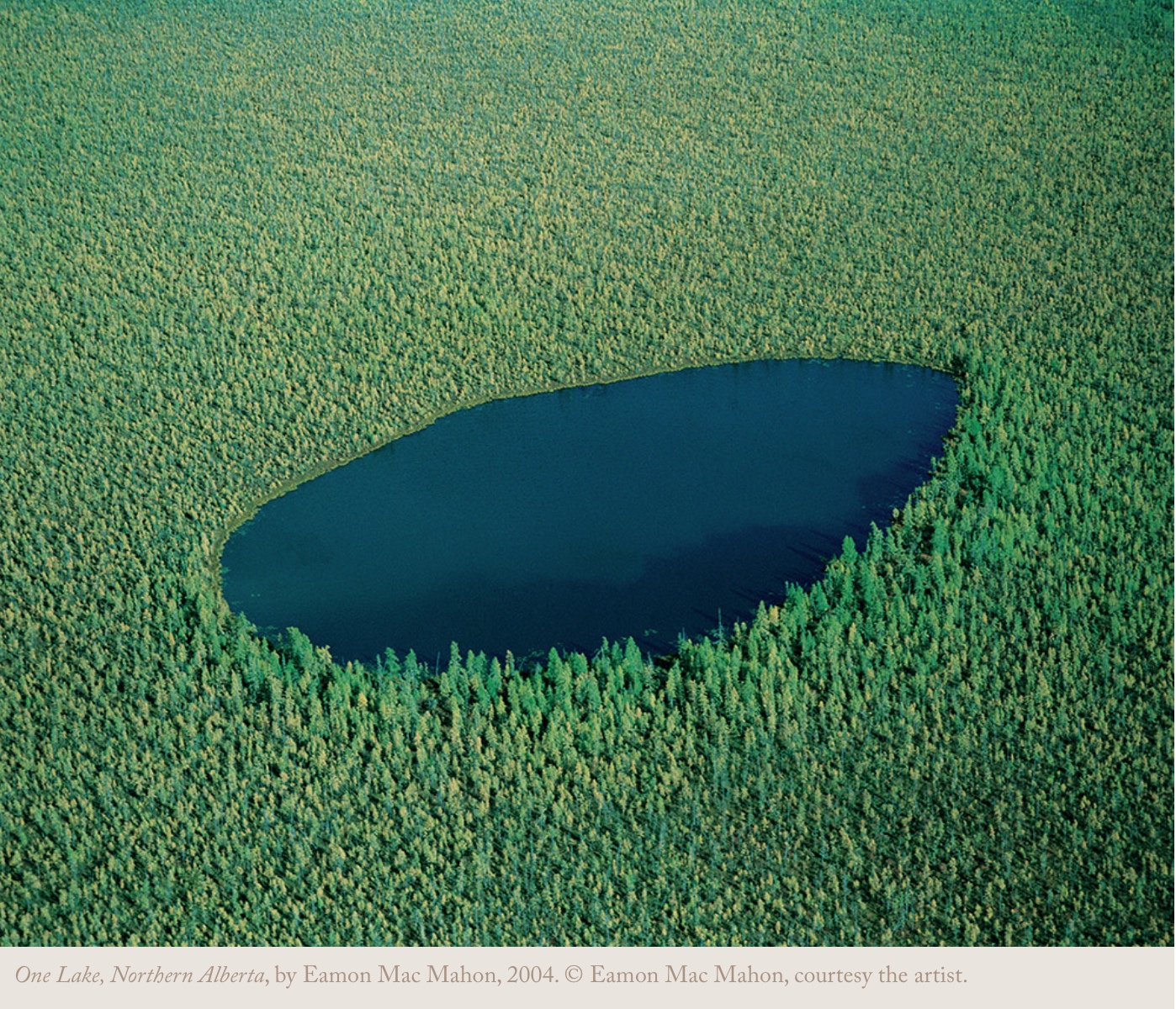 The late 20th century, frequent usual suspects, are here.  Rachel Carson, Annie Dillard, Joan Didion.
Ms. Carson, too, is familiar.  The author of Silent Spring, which influenced the banning of DDT, she is alternately, and debatably, praised or damned for that contribution.  Some say millions have died of malaria because of DDT bans.  Others, that spraying too much allows spray-resistant mosquitos to survive and multiply.  Wikipedia enlightens: https://en.wikipedia.org/wiki/Silent_Spring#Criticisms_of_environmentalism_and_DDT_restrictions
Joan Didion speaks of water CONTROL in her native California.  Release the water, nourish the farmers.  Shut if off, CONTROL.  It is sensible.
"It is easy to forget that the only natural force over which we have any control out here is water, and that only recently. In my memory California summers where characterized by the coughing in the pipes that meant the well was dry, and California winters by all-night watches on rivers about to crest, by sandbagging, by dynamite on the levees and flooding on the first floor." (p. 171)
For you non-subscribers, I found her essay online: http://www.pbs.org/pov/thirst/holy-water/
23 extracts, 3 full essays, and the Preamble are available free online at LaphamsQuarterly.org.  I found these especially noteworthy:
Immersion Therapy is Emile Zola's account of the attempted water cures at Lourdes.  Sadly amusing (but not horribly funny?), the attendants try to revive a dead man, with the anticipated result.
This is another great issue, and as usual I've barely touched the surface.
As noted, in RULE #4 below, I encourage all to READ this fine publication.  Don't do it to appease me.  Do it to appease your hidden rivulets of inquiry, seeking to be released to join a larger stream.  Until 14 August back issues can be purchased for 15 instead of 26 $ using code SUN15 at checkout.  10 years for 600.  A bargain. Bequeath them to a library, a senior center, or anywhere people will read.  I'm considering it myself.  I thought a prison might be appropriate, but a friend and former prison librarian says they get tons of books.  Hmm, perhaps the new senior center proposed near me.
See you next issue, I trust.
[Below, from LQ Water, p. 166.]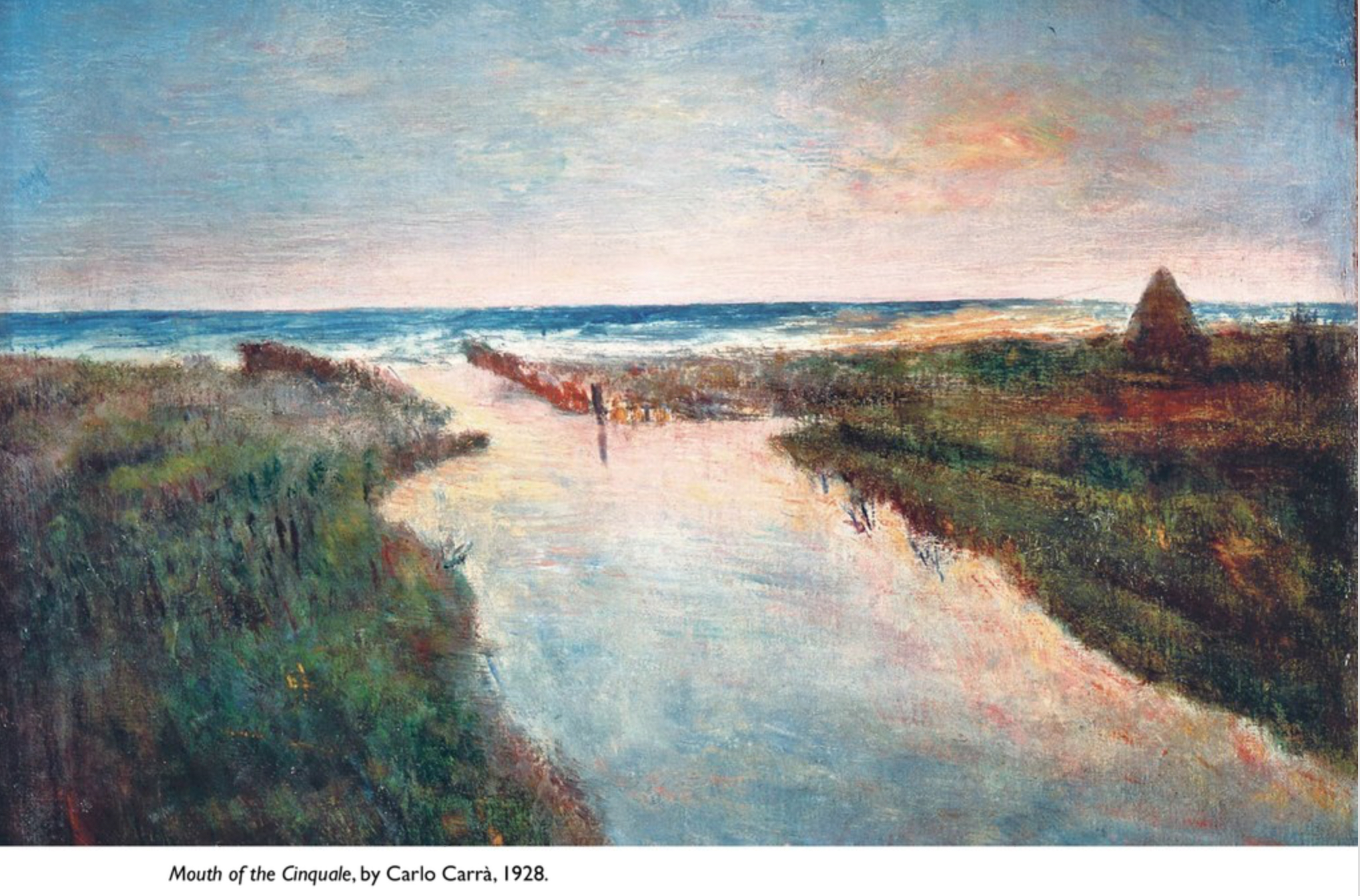 The standard notes:
1. Since L.Q.'s inception with the Winter 2008 issue its size is always 7″ x 10″ x 1/2-17/32″. It is white-covered, printed on high quality paper throughout, with richly printed reproductions of fine art from time immemorial, and 221 pages up to a page or two of addenda at the back.
2. Each issue contains extracts about the title topic from great authors and thinkers spanning all recorded history. It begins with an eloquent, to a fault, preamble/introduction by editor Lewis Lapham. The main body is called Voices In Time and contains 3 or 4 subcategories of the topic with about 25 extracts per section. Noteworthy sidebars, side quotes, and depictions of appropriate art from the ages are liberally distributed throughout. Several extended contemporary essays bring up the rear. There are several other small sections every issue (Among the Contributors, Conversations, Miscellany, 'The Graphic').
3. Per the L.Q. website:
"Lapham's Quarterly embodies the belief that history is the root of all education, scientific and literary as well as political and economic. Each issue addresses a topic of current interest and concern—war, religion, money, medicine, nature, crime—by bringing up to the microphone of the present the advice and counsel of the past."
4. I encourage all to subscribe to this fine publication. It is a rich supplement to anyone's reading.