[Categories: Photography, Photography 101 Forever]
[A right-click might allow you to open a photo in a separate tab or window.]
[This week's photos are hosted on Cloudup.com, an Automattic/WordPress company, I believe.]
The Lens-Artists Challenge is hosted this week by Patti.
Crop! Crop! (Till You Drop)
[Def Leppard??]
Consider, if you will, the following. Not a bad shot, I say. A foreground, of earthen stream bank, a nice creek shot in the middle, and trees to line the top.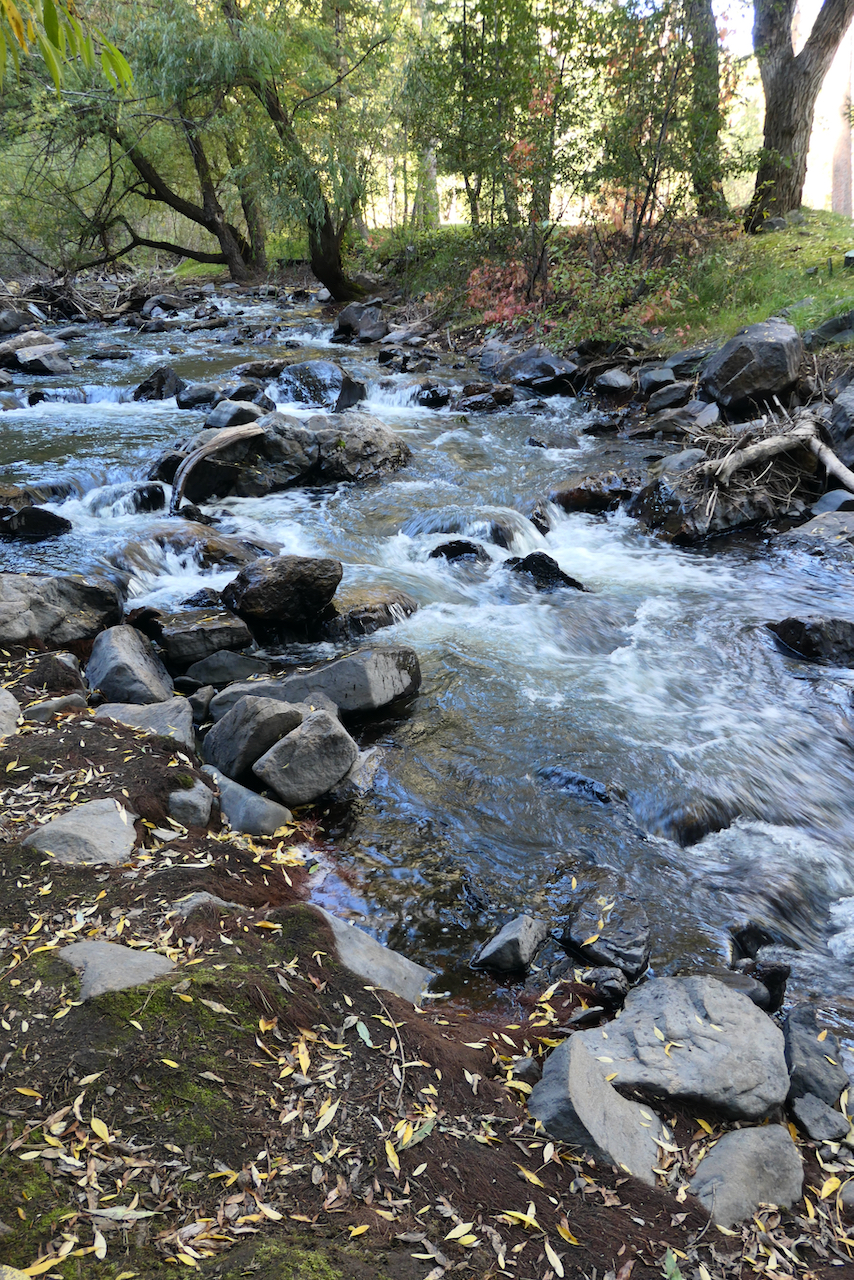 Cropped, we have a little less top and bottom, with more creek. Not a huge difference, but now it's definitely a creek shot.
But was it crop, or ZOOM? Is a zoom a crop, or vice-versa? I often take several shots of a scene. 'Normal' focal length, partial zoom, and much fuller zoom. (I currently use a pocketable point-and-shoot camera with zoom lens, for portable versatility.) One might argue cropping this way gives better photo resolution and detail to each shot. Then you can still crop/trim the final photo, but less so.
The second creek shot above is a zoom, not a crop.
Next, a rock outcropping (no pun intended):
By way of zoom, I crop with a second photo. Less sky, less foreground hillside, more rock: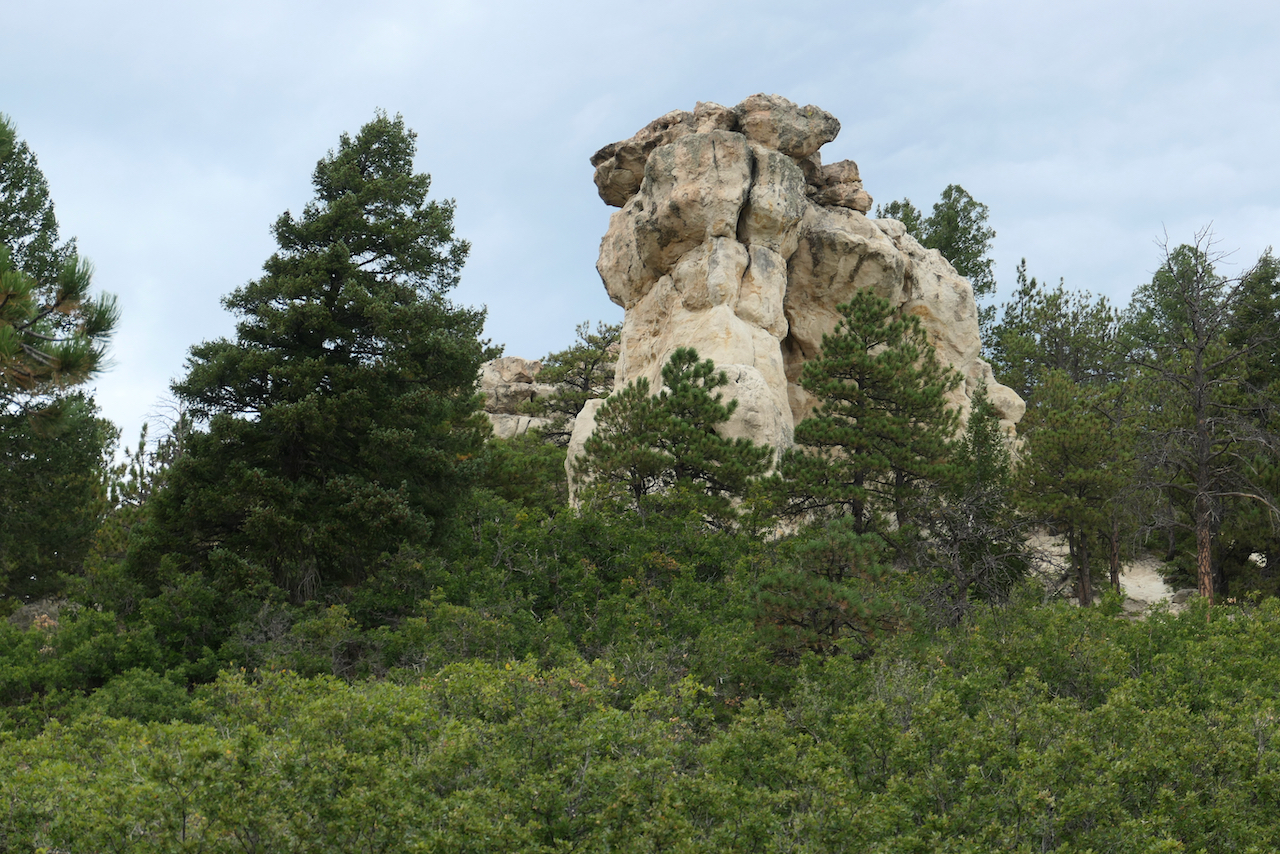 Finally, I actually do crop the previous photo, mostly removing some of the left side, to give little more emphasis to the rock:
Lastly, a view of the rockin' Rocky Mountains:
A CROP of that photo removes some of the top and bottom, for more emphasis on the mountain range. The mountains are still quite distant, though the photo is sufficient as a banner shot at the top of this page, cropped even a little more in that process:
A separate ZOOM photo, with vertical camera, gives a 'close-up'. Much better, I think, with the snow path leading to the prominent peak in the background: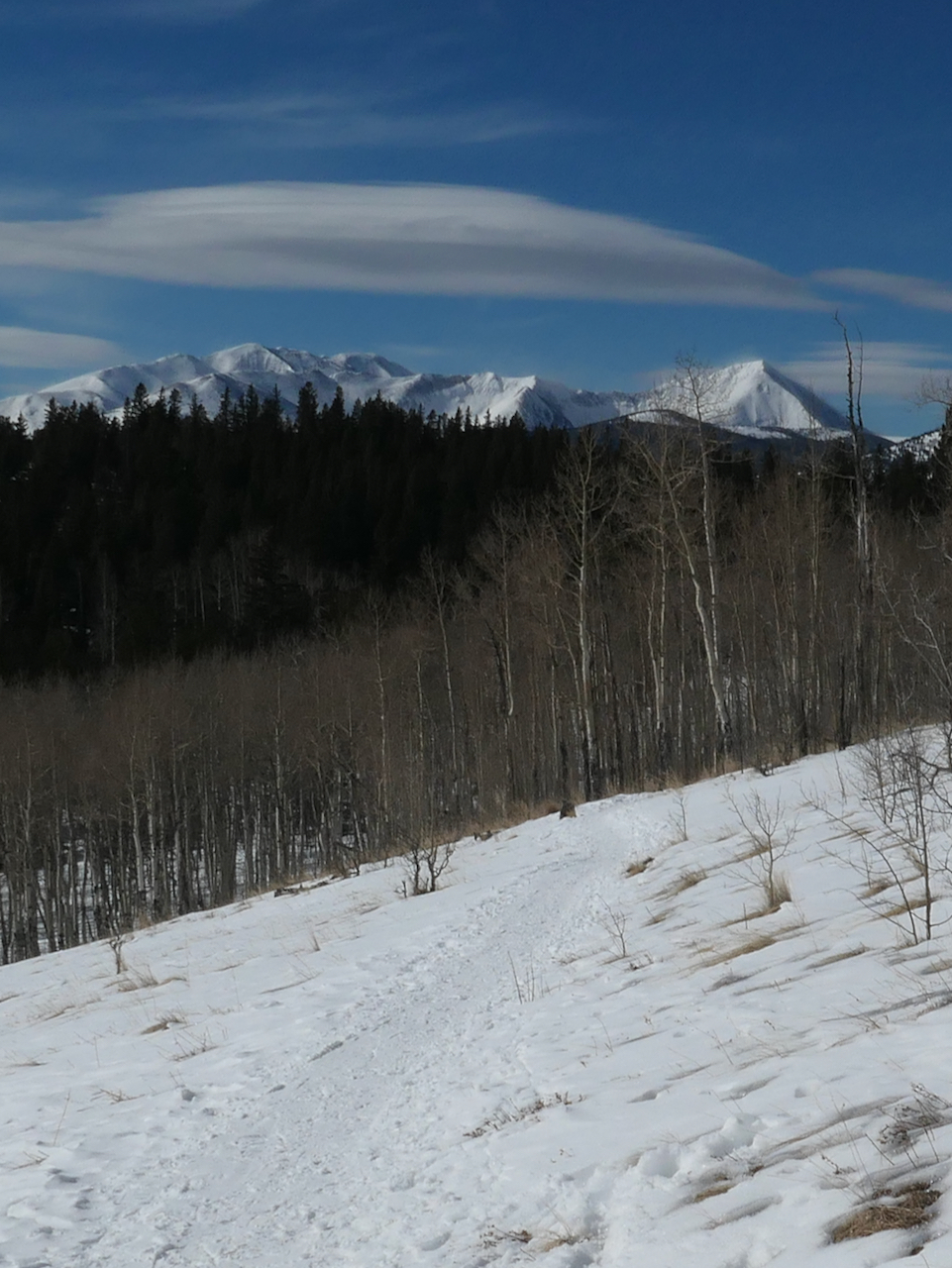 Enjoy, stay safe, be well.
Kudos to the tireless leaders of the weekly Lens-Artists challenge.
Weekly Challenge info from Tina:
"Each Saturday at noon EST we will publish a photo challenge similar in form to the now-defunct WPC. If you choose to participate, please make sure to tag your post with the name of our group LENS-ARTISTS so that all of the responses can be found together in the WP Reader. Please also include a link to the challenge moderator's post. One of our 4 moderators will host the challenge each week."
Check them out.  Also search for Lens-Artists to find posts.